Return To Run: Postpartum Series
Webinar 6: Shefali Christopher
Shefali Christopher DPT, PhD, LAT, ATC
Shefali Christopher, PhD, DPT, ATC, LAT is a board-certified clinical specialist in sports physical therapy, who currently works as an assistant professor at Elon University. She has an active clinical practice and treats patients in the athletic training room and ElonRUNS clinic. She is also the director of the Elon sports physical therapy residency program. Her clinical passion lies in treating endurance athletes.
Shefali has given numerous talks at local and national conferences on treating endurance athletes, especially the female athlete and the pregnant and postpartum runner. She is a contract physical therapist with USA paratriathlon and has supported the team since 2018 at various international competitions including Tokyo 2020. Dr. Christopher 's research is focused on postpartum athletes return to their sport safely and just completed a PhD which focused on risk factors for running related pain after childbirth.
Hosts
Celeste Goodson
Celeste Goodson, ACE Medical Exercise Specialist, USATF L1 Coach, has worked in health and fitness settings for over 15 years including PT clinics, cardiac rehab and has been training pre/post natal athletes/runners since 2008. Celeste developed the ReCORE program in 2010 along with the patented FITsplint belly support. Celeste is currently collaborating on running drill research for postpartum athletes. She is a marathon runner, track coach and mom of 3.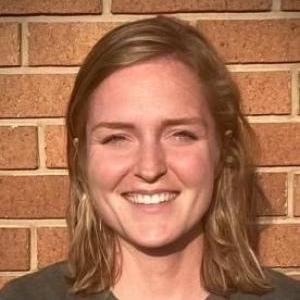 Aubree McLeod
Aubree McLeod is an ACSM-Exer Phys, MS in Exercise Science, completed ICE Pregnant & PostPartum course is and has published research in running footwear. She is a marathon runner, run coach and recent mom.