ReCORE Wholesale
The ReCORE Fitness wholesale program provides the opportunity for retailers and clinicians offer resale at competitive margins. Once your application is submitted and approved you will receive an email with info about the FITsplints and wholesale pricing. Our ReCORE team is available to help you grow and expand your business as well. Welcome to ReCORE Fitness!
Retail Products
The Maternity FITsplint is fully adjustable, flexible, slim, and breathable.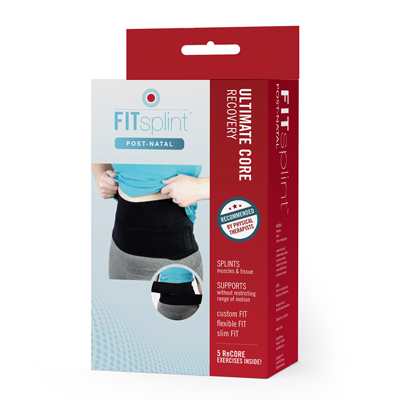 Custom, flexible, slim FIT for optimal postpartum recovery.