Return To Run: Postpartum Series
Webinar 3: Cheyna Matthews
Cheyna Williams has been playing pro soccer since 2016 and currently plays for Racing Louisville and the Jamaican Womens National Team! She has 2 boys and is 6+ months postpartum. Celeste worked with her after her second child. Join us as we chat with Cheyna on how she handled 2 pregnancies while being pro and her struggles with Diastasis, returning to high impact agility and sprint traning and how she felt each pregnancy getting back to the team within 4 months postpartum.
Hosts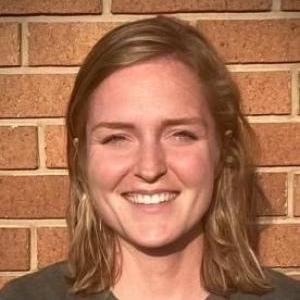 Aubree McLeod
Aubree McLeod is an ACSM-Exer Phys, MS in Exercise Science, completed ICE Pregnant & PostPartum course is and has published research in running footwear. She is a marathon runner, run coach and recent mom.
Celeste Goodson
Celeste Goodson, ACE Medical Exercise Specialist, USATF L1 Coach, has worked in health and fitness settings for over 15 years including PT clinics, cardiac rehab and has been training pre/post natal athletes/runners since 2008. Celeste developed the ReCORE program in 2010 along with the patented FITsplint belly support. Celeste is currently collaborating on running drill research for postpartum athletes. She is a marathon runner, track coach and mom of 3.